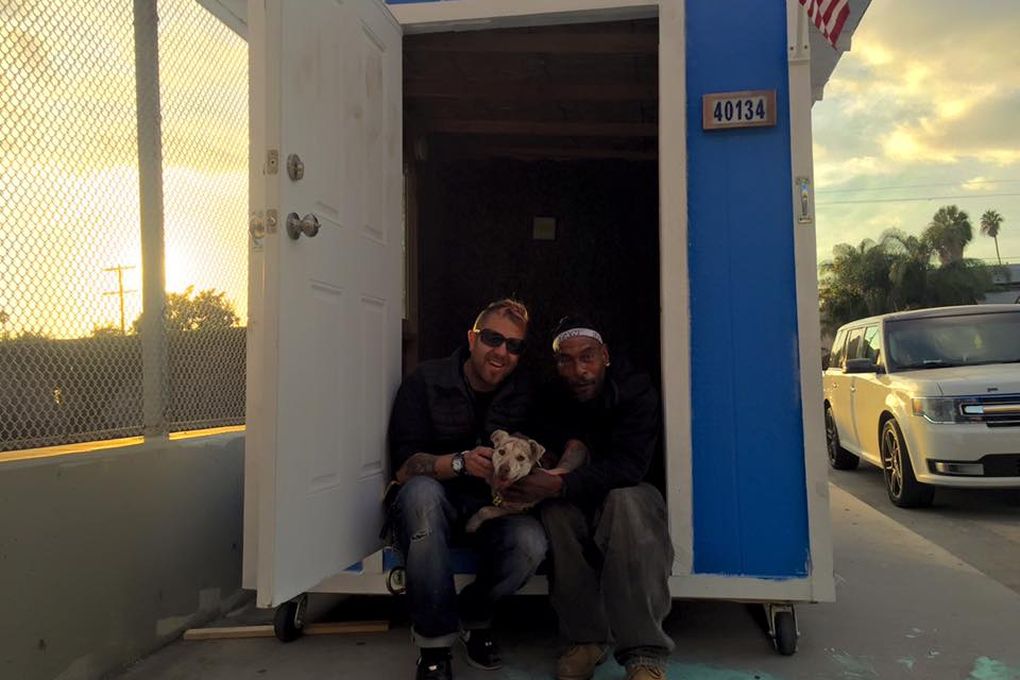 Here's a feel good story for you. LA resident Elvis Summers only got started building tiny homes in 2015, but his work has received a tremendous amount of attention since then. Last year, his colorful little dwellings—built for members of the city's growing homeless population—began popping up on sidewalks and freeway overpasses around the city.

A successful crowdfunding campaign, helped by a feature inPeople, brought in nearly $100,000 to finance the homes. In February, however, citing health and safety concerns, city officials began confiscating the houses. Eventually, after a run of bad press, the city gave the houses back to Summers.
Since the city tightened its unattended property ordinance, however, Summers has been forced to find private property on which to keep the homes. In spite of this complication, he's continued with his project, and has begun constructing mobile shower units as well. We checked in with him to see how his work is coming along.
READ MORE ABOUT HOW ELVIS GOT STARTED
Chenee Coleman
The Collective Realty
310-736-5128
chenee@theCollectiveRealty.com
www.theLAHomeShop.com
DRE: 01916085