If you're anything like me, you appreciate good food around LA especially if it's low-key, not expensive and overall good. I saw a group of guys on the news a couple of months ago that started "Trap Kitchen" and their food looks amazing. I haven't had it yet but, I will one day. Here's some of the article below to read more about how guys like them and others have made great success all through Instragram…
In a city full of food trucks, street carts, and secret supper clubs, you hardly have to step inside an actual restaurant to enjoy some of the best food in Los Angeles. And thanks to a growing number of entrepreneurial Angelenos who are using social media to sell their food — often cooked in home kitchens and backyards — we now have even more clandestine culinary options to explore. A cottage industry of people selling food out of their home has existed for time immemorial, and underground eateries have long been part of the fabric of LA. But thanks to the pervasiveness of social media and savvy marketing skills, these pioneers have taken their businesses to new heights and changed the way many of us eat.
From a pair of former gang members selling takeout containers of comfort food out of their South LA apartment to a real estate agent offering Texas-style brisket from a giant smoker in his Studio City driveway, LA is now home to a wide range of underground food businesses. For some it's an opportunity to grow a following and earn money to eventually open up a brick-and-mortar, while for others it's merely a fun hobby and natural extension of cooking for friends and family with the chance to make some extra money on the side. But the common thread that ties many of them together is using Instagram and other social platforms to show their followers what they're cooking on a particular day, offer instructions on how and where to get the food.
READ MORE about exclusive Instagram Eats
Below, Owners of Trap Kitchen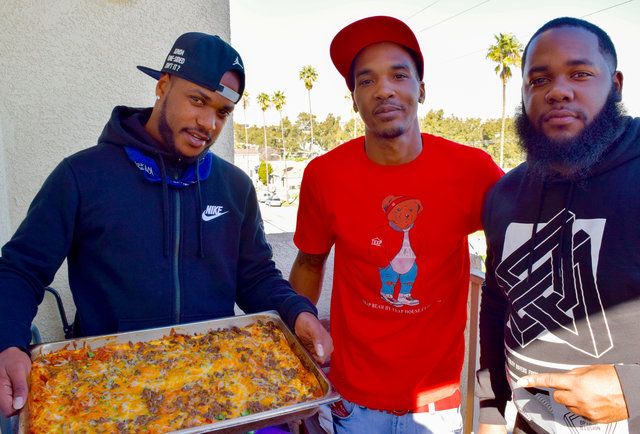 Chenee Coleman
The Collective Realty
310-736-5128
chenee@theCollectiveRealty.com
www.theLAHomeShop.com
DRE: 01916085